Read this article before thinking of renting GRENE SUTHISARN condo.
Hello, today we will bring you an interesting condo project for rent for living called GRENE SUTHISARN condo, which is considered a very interesting condo for rent. GRENE SUTHISARN condo was developed by Preeda Realeste. With experience in building condos in many buildings together, GRENE SUTHISARN condo will have 2 types of rooms for tenants to choose from, the main ones being Studio and 1 Bedroom types. Studio rooms range in size from 29.9 square meters to 36.39 size. Square meters for a 1 Bedroom room will range from 41.16 square meters to a size of 58.62 square meters. GRENE SUTHISARN condo has a total area of ​​1 rai 8 square meters, built in 1 building with a total of 8 floors, so GRENE SUTHISARN condo is a condo. Low rise is suitable for condo renters who don't like very tall buildings. All 128 units can be divided into rooms. GRENE SUTHISARN condo is in a good location. Can travel to Ratchada, Huai Khwang, Rama 9 or Phetchaburi easily for people who have a car. As for those who do not have a car, can travel by MRT, Sutthisan Station. Which is about 1 kilometer away or you can choose to travel by bus. GRENE SUTHISARN condo located at 76 Suthisan Winitchai Road. Samsen Nok Sub-district, Mee District
GRENE SUTHISARN condo was completed in 2011, starting price 1,900,000 baht, which is the average price per square meter starting at 65,800 baht per meter track. GRENE SUTHISARN condo has a good environment. For those who want to walk to the mall, can go to Esplanade, Robinson Department Store or Tesco Lotus. For those who are hot, GRENE SUTHISARN condo has a swimming pool. Including a fitness center (Fitness center) to exercise as well as have a sauna as well.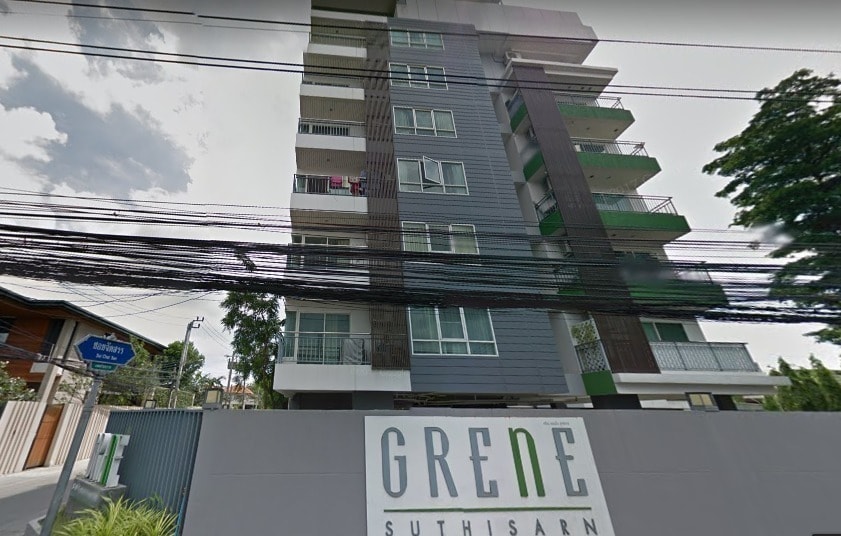 Tenants don't have to worry about convenience stores because 7-11 convenience stores can be reached nearby. about the school There is a Prep International Kindergarten, 110 meters from the condo.
Wattana Niwet Kindergarten is 780 meters from the condo. Tree House Kindergarten is 810 meters from the condo. Sirithep School is 1.1 km from the condo. Chanhun Bamphen School is 1.6 km from the condo.
Tenants do not have to worry about security, do not have to worry, there is a 24-hour security unit with CCTV. Accessing the building requires a key card. There is a shuttle bus to the train station. There is a garden to relax.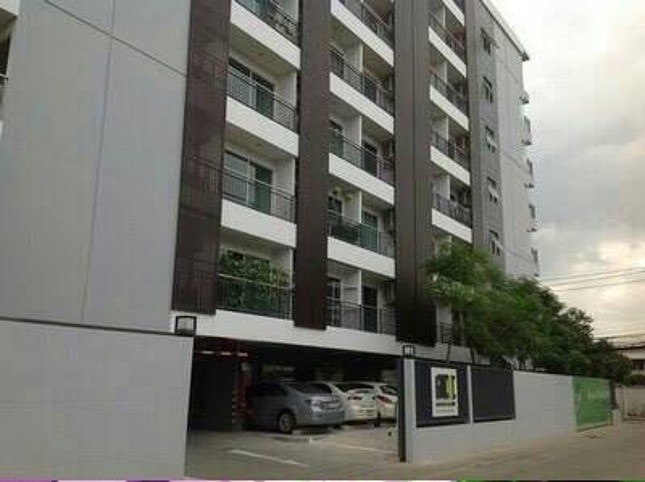 Overall, the GRENE SUTHISARN condo is very ok as a good place to stay for a morning. There is a swimming pool on the rooftop. There is a gym for fitness enthusiasts, a sauna, and strict security. Very good location, next to Suthisan Road. Easy to travel, there is a rental car to the subway station. Sutthisan Station
Condo information
Project highlight
Swimming pool (infinite edge)
Fitness
Sauna
security.
CCTV project
Key Card Door
Shuttle Bus
Garden
Getting around
Esplanade
Robinson Department Store
Tesco Lotus
Jusco