Premio Prime Kaset-Nawamin condo review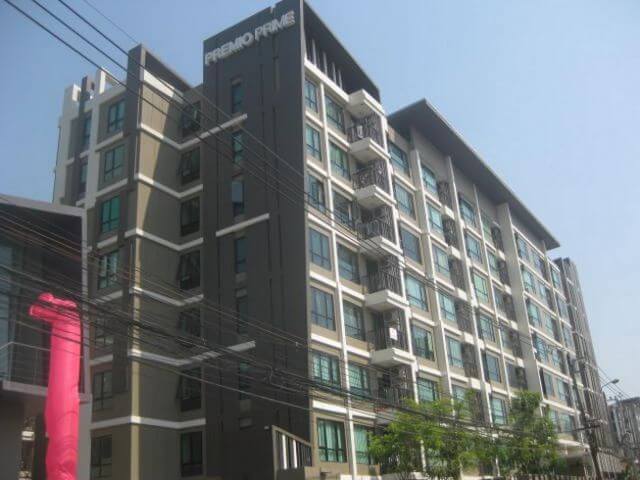 Condo owner Porn Plaza Property Co., Ltd. Total area 4-3-19 rai Number of buildings 3 buildings number of floors 8 floors Number of rooms 392 units Room type and room size Studio: 29.00-30.00 sq m. 1 Bedroom: 34.00 sq m. 2 Bedrooms: 50.00 sq m. All parking spaces accounted for 56% or 220 cars, including stacked cars. Number of elevators: 2 per building Kaset-Nawamin zone public transport Ramintra-At Narong Expressway Buses Location Soi Mayalap, Chorakhe Bua Subdistrict, Lat Phrao District, BangkokStarting price 1.5 million baht at launch dateThe average price per square meter is about 55,000 baht/square meter.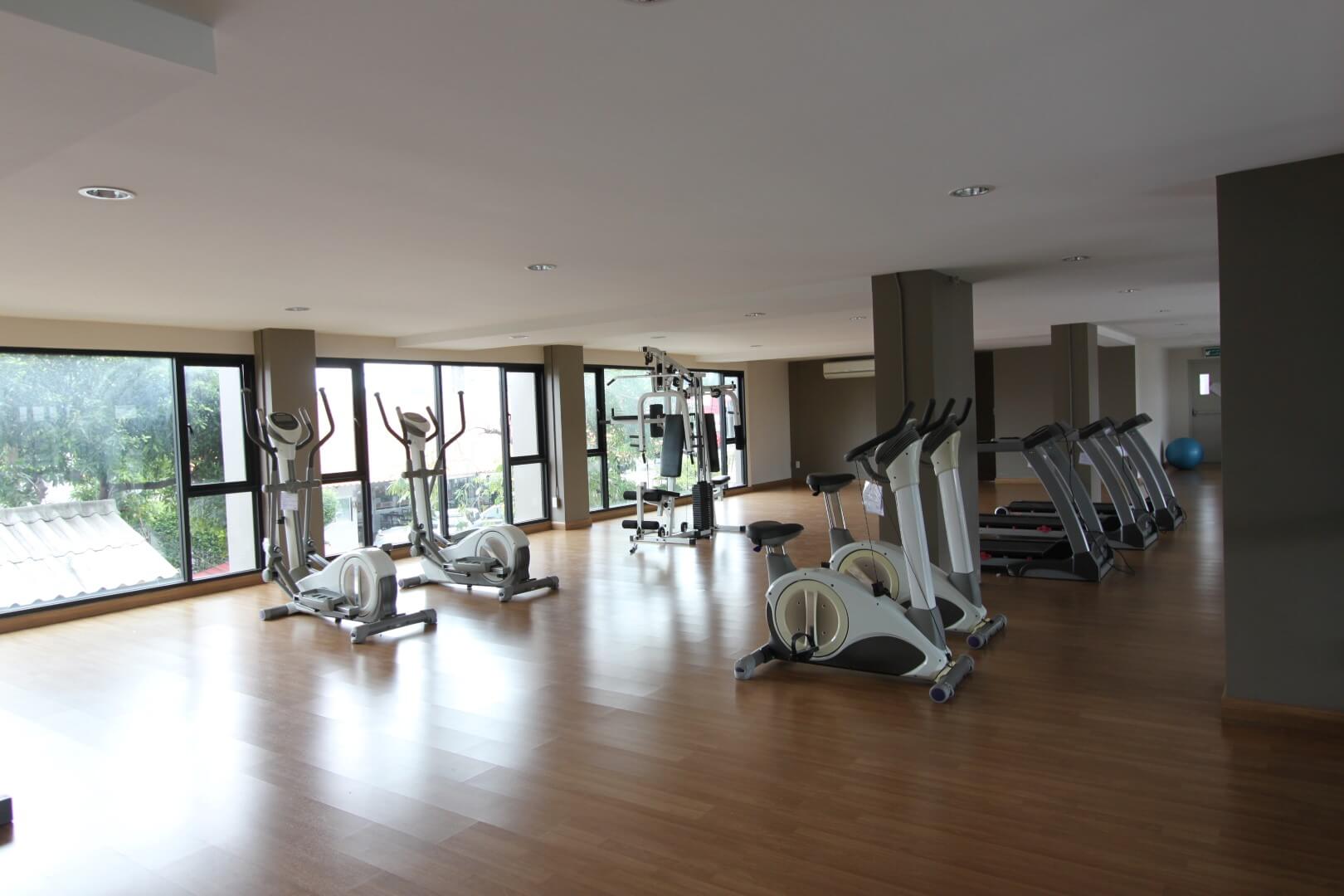 nearby landmarks Army Sports Development Center IT Square Lak Si Central Plaza Ramintra Central Eastville Nawamin City Avenue The Crystal Park Major Ratchayothin Fashion Island The Promenade Big C
Tesco Lotus Foodland Quick Market Ying Charoen Market Pattawikon MarketSai Net market Central General Hospital Synphaet Hospital Phyathai Nawamin Hospital Kasetsart University, Bangkhen
Condo information
Project highlight
Lobby
mailbox
Building club
swimming pool
exercise
Leisure park
library
Playroom
coffee shop
Laundry room
Access control
CCTV
Getting around
Army Development Center
IT Square Laksi
Central Plaza Ramindra
Central Eastville
Nawamin City Avenue
The Crystal Park
Major Ratchayothin
Fashion Island
The Promenade
Big C
Tesco lotus
Foodland
Ying Charoen Market
Central General Hospital
Medical Offices
Phayathai Nawamin Hospital
Kasetsart University
Krirk University
Sriprathum university
Chanthaburi
Central Hospital
Krirk University Sripatum University Chandrakasem Rajabhat University Kasetsart University Demonstration School Sarasas Witaed Saimai School Or Ngoen School Central General Hospital Bhumibol Hospital facilities Lobby Mailbox Clubhouse swimming pool fitness leisure park Reading room Playroom Sky Cafe'(coffee shop)ทLaundry room Access Card Control closed-circuit camera Security guard 24 hours.
Highlights of the condo Premio Prime Kaset-Nawamin, boutique condo, outstanding location, fully furnished, starting at 1.5 million baht (price at launch date)
The Premio Prime condo is located at the entrance of Soi Mayalap. Enter from Kaset-Nawamin Road for 30-40 meters. The condo location is close to Festival Walk and Nawamin City Avenue.
The location of the PREMIO PRIME condo is quite good as it is close to shopping centers such as Festival Walk and Nawamin City Avenue within walking distance. The condo is hiding in Soi Mai Lap a bit. This reduces the problem of noise, dust and car smoke from the main road where cars like to get stuck like Kaset-Nawamin.
On the Kaset-Nawamin line, this is a line without an electric train. The extension of the Mo Chit-Saphan Mai electric train will mainly adhere to Phaholyothin Road. Therefore, transportation mainly requires a car. But the good thing is that the location of this condo is in a community area. It's not difficult to walk to find something to eat. In the alley can enter and exit in two ways. Ramintra and Kaset-Nawamin This gives us enough options to avoid traffic jams.
Traveling to a distance or going into the city can easily use the Ramintra-Ekamai Expressway, which is about 2-3 kilometers away. But the problem lies in the number of parking spaces. At present, it can support a total of 190 cars from 392 rooms, which may cause insufficient parking in the ratio of 48%.
The materials used are mediocre, but they come fully furnished with air conditioning. The outstanding materials are probably inevitable from the window frames and large seamless windows. that makes the room look much higher in value Especially the rooms facing the open view. or facing the swimming pool The part that we might look at and need to add would be in the bathroom. which looks too smooth
The design of this condo is quite okay. Looks stylish, smells like a modern boutique resort in the swimming pool and park area. There is a reasonable number of lifts and room ratios, which Building B has an advantage over other buildings in this regard. Because there are the least crowded units, while Building A has the advantage of walking distance from the front of the condo and Building C has the advantage of a north view outside the condo.
Two sets of utilities are provided per 3 buildings and there is a special club house in front. This may make it difficult for people in Building C to use the fitness room. If the central area is real when it's finished, it's beautifully decorated. It is an area similar to a boutique resort that can be connected. It will help you feel quite relaxed. Here we have to wait and see the real thing. There is only a simulation still can't answer how cool it is